Meet Kiddo companion omni-wheeled robot!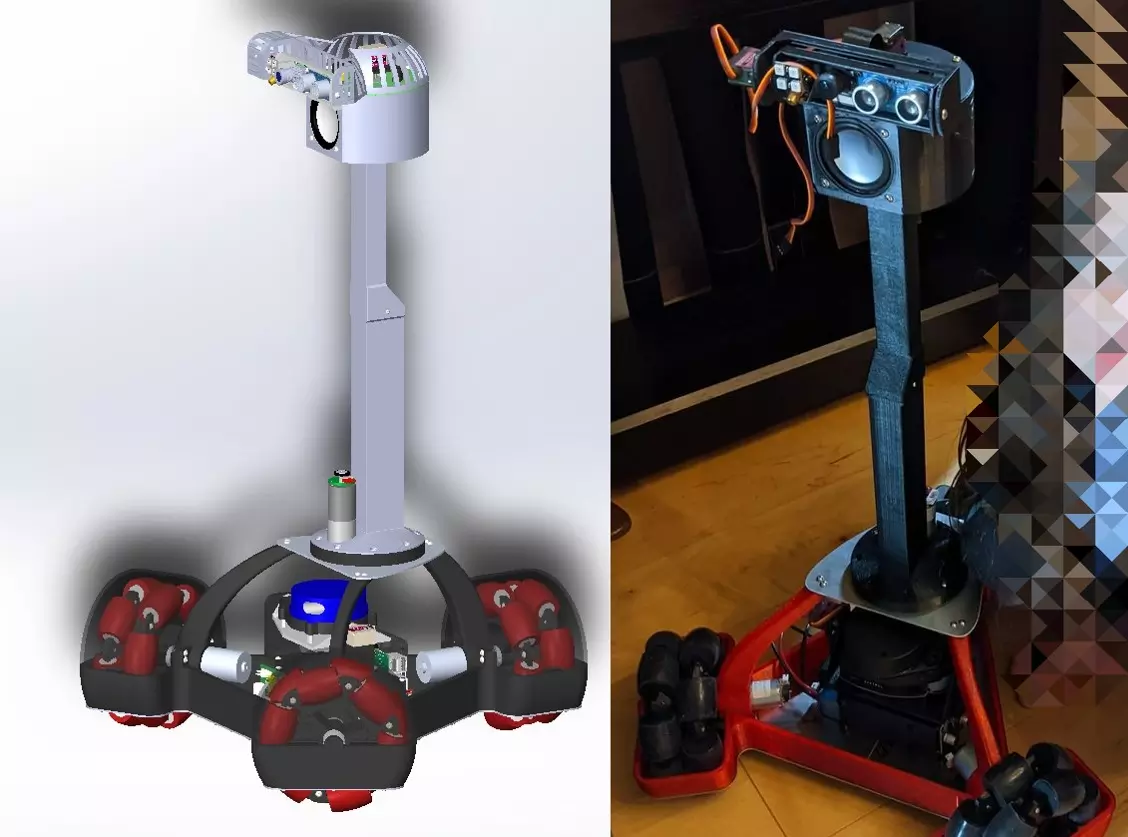 Meet Kiddo - an open-source DIY 3D-printable home companion robot!
Kiddo comes with an omni-wheel base and an extendable mast. Note that the rubber-coated rollers are also DIY.
Kiddo was designed in Solidworks in 2020-2021 and printed using a Prusa MK3S and a Caribou 420 (a Prusa MK3S modded to increase its print volume height to 420mm).
Solidworks design files are available here.
This is an early design that aimed to achieve superior agility. Its height was selected to match that of a 6-7 year-old child.
We placed this design on hold for now because it comes with extra complexity and cost, especially when building it DIY.
Features
A 3-wheel omni-wheel base, fits a 450mm diameter circle.
Extendable mast
3D-printable and moddable:

Requires a 250mm x 210m x 420mm (height) build volume

Raspberry Pi 4B.
ESP32 micro-controller.
Microphone array.
Arduino firmware, ROS1-based.
Room mapping using a 360-degree laser distance sensor (ROS1-based).
Fully autonomous indoor navigation (ROS1-based).
Please find all files in this Maker's Pet GitHub repository available for download.
Happy 3D printing!